Advanced Championship Coaching Course
Welcome!
Let me start with a big THANK YOU for purchasing the Advanced version of the Championship Coaching Course.
I've been working on this course for over a year now and I'm glad that it's finally getting out to help coaches around the world.
The fact that you've put your trust in me to deliver a quality product means more than you'll ever know.
One thing before we continue…
As you can see, instead of sending you the PDF's that will expire in 24 hours (I hate courses like that), I've decided to create a page on BFC with all of the resources that you can access at any time for your convenience.
Because of this, I ask that you don't share the link to this page with anyone else.
I'm trusting the honesty of all buyers which I know I can do since I've been around this community of great coaches for so long!
If you did arrive at this page without purchasing the Advanced Championship Coaching Course, I ask that you send me an email at [email protected] and let me know how you found the link so I can remove it.
Now, time to check out the course!
Advanced Championship Coaching Course Downloads
To download the PDF's, right click and click 'Save Link As…' or click the download link when the PDF is in your browser.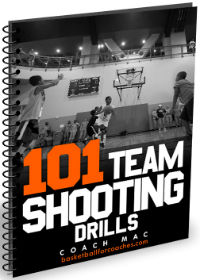 Bonus eBooks!
Consulting with Coach Mac
One of the main benefits of signing up for the Advanced version of the course is that you get direct access to my personal email address. As the BFC blog has grown very large, I often receive 100+ email every single day. Naturally, these email can take up to a week or more to reply to. As an advanced member, you can contact me on my personal email and I will get back to you within 24 hours. That email address is – [email protected]  
Private FaceBook Community
If you're interested in being part of the Private FaceBook Group (I hope you are!), then send me an email to [email protected]hes.com and let me know the email address you used to sign up to FaceBook and I'll add you ASAP.
Need to contact me?
If you have any questions or feedback on the Championship Coaching Course, send me an email at [email protected] and I'll get back to you as soon as possible.  
Thanks again!
Seriously, thank you so much for purchasing the Championship Coaching Course! I hope the resources provided assist you to develop a better team and become a better coach. – Coach Mac