Free Practice Plan Template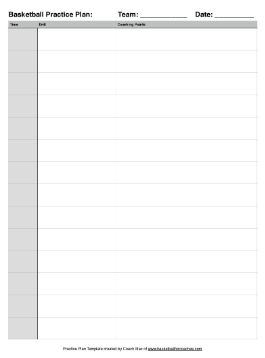 Thanks for checking out my free practice plan template available only to my subscribers!
Here's an image to show you what it looks like… Simple, huh?
Just the way I like them.
You can download this PDF to print off and use for your own practices by clicking on the link below…
Basketball Practice Plan Template (Right-click and click "Save Link As…)
Hope that helps you out!
– Coach Mac