Basketball Tryouts Advice – 28 Experts Share Their Secrets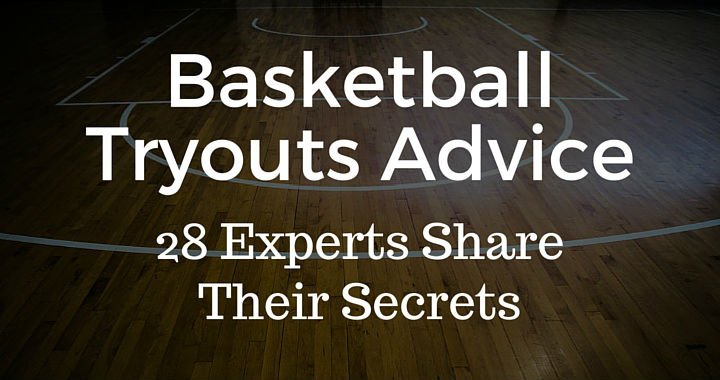 With basketball tryouts about to begin for the new season, I've received numerous emails asking for advice on basketball tryouts.
Since my last 'expert post' on practice mistakes received so much positive feedback, I decided to use this as an opportunity to once again ask some of the greatest minds in basketball to share their knowledge.
I asked 28 experts this question…
"What are the top 2 or 3 pieces of advice you'd give to a beginner coach conducting basketball tryouts this season?"
Just like the last post, I've created a handy list so that you can skip down the page to your favorite expert if you wish.
Alan Stein, Augie Johnston
Brian McCormick, Bryan Burrell
Damin Altizer, Darrell Johnson, Dave Hopla
Ganon Baker
Janis Meredith, Jeremy Russotti, Jim Burson, John Leonzo, John O'Sullivan, Jordan Delp
Koran Godwin, Kyle Ohman
Lamar Hull, Lemar Griffin
Mark Adams, Matt Monroe, Mike Costello, Mike O'Halloran
Quinn McDowell
Randy Brown, Ryan Walker
Scott Fields
Tamir Goodman, Tim Springer
Wesley Kosel
Advice on Basketball Tryouts for Coaches
1. Give every player a fair chance to show their stuff.
Create an environment of both open (small sided games) and closed (shooting/ball handling drills) that gives every player a chance to showcase their talent (and/or lack of it!).
2. Have an organized plan and execute it!
Approach try-outs no different than a normal practice.
3. Have empathy 
This is a very stressful time for players (especially those on the bubble) and handle everything with love and grace.
1. Go into basketball tryouts with an outline of what you need personnel and position wise. 
You don't want to cut a player that could fill a void you'll have later in the season.
2. Understand that a lot of players don't really "play their game" during tryouts.
Essentially good players, but just because they are in a tryout situation they panic. 
For example, you'll have a guy that normally shares the ball and makes good decisions, but during tryouts, he thinks he has to "outperform" others and takes bad shots and doesn't pass.  Take him aside and explain that's not what you're looking for.
While you'll have the complete opposite as well.  Players that are scared to shoot just because it's tryouts when normally they play with confidence and make plays.  You need to try and see past that which is not always easy.
3. If you only have 12 roster spots and have to cut a few players, that you know love the game, offer them positions as team managers that will practice with the team and sit on the bench during games.
You never know another player might quit or get injured for the season.  That's a perfect opportunity for them to join the team.
The relative age effect is real. When you have a freshmen or junior varsity team, you have 15-year-olds who biologically are more like 18-year-olds, and some who are more like 13-year-olds. Of course, the 18-year-old is better than a 13-year-old right now.
What is your goal? What qualities do they possess? Look for more than who is the biggest, strongest player right now.
You never know when the skinny, awkward 6'5 freshman will become a 7'0 senior who goes on to play at an Ivy League school or the small point guard will mature into your varsity starter. 
I took a job late, and the other coaches wanted to cut a player because he could not do the three-man weave, and he looked out of shape. When we played actual games, his team won. He started almost every game that season for us and was arguably our second best player. 
Play games. I'll never understand how coaches make decisions about players based on drills.
I worked a camp once where we drafted players. We ran our own stations and had 20 minutes with each group. Then, we drafted. Every other coach did drills: Shooting drills, layup drills, defensive drills, etc. I played 3v3. I drafted 3 of the top 10 players although there were 12 teams.
It is about the ability to play the game, not to look good in drills.
The advice, I'd give a beginner coach for running basketball tryouts would be:
1. Keep it simple and come with a practice plan 
Organize your practice plan according to how you want to evaluate each player. If you want to evaluate players offensive fundamentals, set up shooting and basketball drills. If you want to evaluate defensive abilities, insert drills that would put players in position to guard someone. 
2. Pay attention to the intangibles (effort, leadership, communication, and etc) of each player
Each player that makes the team won't be a rotation player, but it's important to keep players that will not only work hard but believe the team is greater than me. 
3. Before tryouts start, introduce yourself to players to begin building relationships with your players
Inform each player trying out what you're looking for, and how they can improve their chances to make your team. 
Damin Altizer – DR1VEN Training
1. Find The Difference Makers

Without question, finding guys who can handle the skills necessary to help your team to success is important. Just as important, is finding guys who are completely selfless and completely bought in to doing whatever is necessary to help the team succeed.
The kids helping others up in tryouts, encouraging even if they're not actively participating in a drill, thanking the coach afterward for the opportunity; these kids make teams better regardless of their impact on the box score.
Ideally, you find kids who embrace it all, energy is infectious and if you have a team of selfless, energy guys, it'll be a successful season.
2. Find Gamers, Not Drillers

Drill work is essential in basketball tryouts but, putting guys in read and react game situational drills will help better evaluate who can play and who can only drill.
3. Situational Scrimmages

If possible, have your players play situation games: 3-on-3 where they have to use a ball screen, 5-on-5 where they can't shoot until they get a back door or pin-down, etc.
Depending upon how you see your team playing, try and simulate those situations to see how kids respond. Avoid letting 5-on-5 try-out scrimmages turn into glorified 1-on-1 where players are trying to only show what they can. 
1. Look for attitude and effort

Every team needs a few players who are always going hard, always diving for loose balls, always competing, always talking, always having a good attitude, etc. 
Even if these players are not your most talented, their enthusiasm will rub off on the other players and improve the culture of the team.  If a player has a bad attitude, cut him before it rubs off on the other players. 
Culture is the key to success.
2. Look for practice players

Look for players who are going to push your first team. 
Even if this player will never play in a game, they can be a very valuable asset to the team if they know their role, play good defense, and make your best players work and improve every day in practice.
3. Look for potential

You never know how a young player is going to develop, so keep an eye out for potential in young players. Many times, young players are skilled enough to play, but not athletic enough to play because their body has not matured yet.
For example, not every freshman is physically ready to compete at the varsity level, but with time, their athleticism will develop as their body matures. 
Dave Hopla – DaveHopla.com
I would tell coaches to:
1. Stress fundamentals. Shooting, passing, and dribbling. Fundamentals never go out of style.
2. Teach players how to play instead of trying to teach them plays.
1. The tryout should be a mix of individual and team skill sessions with a good portion of the tryout 3 on 3 and 5 on 5. Have other coaches ref so you can get a good evaluation. 
2. The good players with talent will stand out, you will know who they are. It's the players 9-13 or 14 (depending on how many players you want in your team) that will determine a fun and successful season.
The Points below are some good skills to look for. If these players have at least two or more of them, TAKE THEM!
High energy on both ends

Talking on both ends

Great teammate, always touching and acknowledging their peers

Sprint lanes
Sprint to screen
Talk – "ELC"
Stop dribble penetration by 2nd bounce – "Catch their first move"
Post's post deep
Attack basket for score, foul, or assist
Offensive rebound the ball
Get to FT line
Get a defensive rebound
Win the 50/50 loose ball
Draw a charge
As a sports parent, I would say this:
You may have heard reports of kids trying out, but sports parents want you to put all that aside and give each athlete a fair chance. When choosing your team, remember the importance of hard work, a team-player attitude, and coachability.
My husband, who's coached for 28 years, says he'd much rather have kids with a good attitude and a hard work ethic than kids with great skill and no heart. Parents understand that you will want to choose talented athletes for your team, but keep in mind that kids with a team-player attitude, good work ethic and a coachable spirit can also be valuable assets to your team even if they are not quite as skilled as other athletes.
Remember these are just kids; they are not yet as good as they will be if they get good coaching and are allowed to enjoy the game while developing skills and learning character lessons. See past the flash, and look for the potential.
And when you decide your team, and players are cut, parents like to know why. Give them constructive criticism and a plan of action for how their child can improve and be ready for tryouts next time around. Tell them specific things that their child needs to work on and encourage that child to keep playing if he loves the game, no matter where it is. It may be on another team, or it may be in a non-competitive setting with friends or family.
Jeremy Russotti
1. Setting intensity and climate of the gym is important
You have to set the tone from the first minute about how the rest of the 2 hours will go.
2. Ball touches
Make sure there are a lot of basketballs and your able to have a lot of action going on at once.  The easiest way to evaluate is to allow the players lots of opportunities to shine (or not shine).  Different stations with small groups for the different skill levels will allow that to happen.  You don't want players or parents to not feel their child was given a fair chance.
3. Competition
Put them in stressful environments. You will find out who your horses are that will go to bat for you.
1. Don't cut anyone on the first cut!  
2. Try and be as objective as possible
3. Be aware of parents' feelings and don't overreact when they love their kid more than they love you. 
1. Remember that you are coaching a program, not just a team for 1 year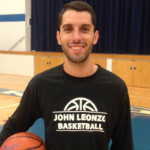 Experienced coaches have the ability to make decisions for the team in the present while still forecasting what needs to happen in their program in the future. With that being said, I believe that it is vital for a beginning coach to be looking for players that are coachable and willing to buy into the culture that is going to be created.
Know what character and player qualities are important to you, find them in the players trying out, and then cultivate them over the season. You only get to build the foundation once, so be sure not to cut corners.
2. Selfishness kills teams more than talent helps teams 
Remember that all that glitters is not gold. Refuse to be blinded by talent and skill alone. Pay attention to who is a good teammate, who works hard, who sacrifices their body when they play.
Coach K always uses the analogy of a team being like 5 fingers: If they are spread out and not connected they lack power, be when brought together in a fist they can do much more.
1. Be honest: in your selections and your feedback to players who did not make it.
2. Be open: to a meeting with players/families who get cut and tell them what needs to happen to be successful in the future.
3. Be vulnerable: admit you could be wrong, and challenge a player to train hard and prove that you made a mistake next year.
1. Be efficient
Do not waste time on drills or anything else that does not translate to what your players will experience on the court. You have a limited amount of time to evaluate and decide on your team, so be prepared well in advance and make sure you are determining who can fit into your system.
Determine what actions and skills you want to see out of your players and find the ones that best fit the mold. Plan your work and then go work your plan!
2. Compete in a variety of situations
Yes, you need to see how your players play in full court, 5-on-5 play; but, you also should see how they react and perform in various situations as well. Before basketball tryouts, make sure to develop simple, efficient drills that simulate different actions your players will need to excel in on both ends of the floor.
This can be as simple as a 3-on-3 wing ball screen drill, dictating how the offense attacks and how the defense plays the screening action. Seeing players in controlled 1-on-1 situations is a phenomenal way to drill down on individual players as well.
3. Find the right mix
History is littered with talented teams that failed to have success because they lacked chemistry. Your job is not to find the 12-15 best players, it is to find the 12-15 players that best fit together and then help them reach their potential.
Yes, talent is certainly a must. But coachable talent that cares more about the "WE" than the "ME" is what breeds success and will help you build a long-term winning culture.
I would advise a beginning coach to focus on conditioning, skill work and 5 on 5 team play. 
Conditioning: Wind sprints will allow you to separate the serious players from the seasonal ones. Not that you expect everyone to be in tip top shape but you will get an idea of who has been prepping for tryouts. 
Skill work:  Incorporate drills that allow you to evaluate ball handling, passing, shooting and finishing at the basket.  This is an important part of the tryout as you get to see each players skill set.  Most players separate themselves from the competition in these drills. 
5 on 5 Team Play: Some would say that this is the most important part of the tryout as you get to see the players compete in a game like setting.  You get to evaluate each player on offense and defense. 
All three of these focus areas go hand in hand.  If you are able to design a try out schedule that incorporates the aforementioned areas you have a solid foundation to start evaluating your players. 
Going into basketball tryouts you most likely have a good idea of the top 8 or so players that are going to be on your team (depending on the size of your school). So really you are trying to figure out the best fits for the remainder of your team. These players have a big impact on a team because they either improve or take away from the culture that you are trying to build in your program.
So here are 3 aspects that you should focus on in tryouts; Conditioning, Competition, and Mental Toughness. 
Conditioning: If a player shows up out of shape it almost always means that they are not fully engaged in being there and being a part of the team. There are some exceptions to this; recovering from injury, multi-sport athlete, etc. So do drills and exercises that are going to reveal a player's level of conditioning, and you will find out which players are committed, or not. 
Competition: You want players that are going to raise the level of competition in practice and in games. This means that you may take a player that is a little bit less skilled because he or she gets after it in practice and will create a high level of intensity for the team. 
Mental Toughness: A great way to evaluate mental toughness is conditioning and high-intensity drills. Is a player able to function mentally when they are tired or when they have to remember a set of moves in a quick paced drill? All this is important for finding the players that are going to be able to execute down the stretch of a close game in the season.
The bottom line is that you are looking to create the best team, not find the best 12 players. You want players that are going to fill roles and add value to the team as a whole. Good luck creating your winning team!
Lamar Hull – Inspirational Basketball
My advice would be to have a good coaching staff that can help you evaluate talent and determine what is needed for your basketball team to succeed. Secondly, have a game plan for each tryout session.
Focus on fundamentals, conditioning, teamwork, talking, and basketball IQ.
Putting a focus on these things will help you evaluate talent, weed out the players who don't want to be on the court, and find the players that have put a lot of time and effort in their skills.
Lemar Griffin
1. Remember that players are nervous and will sometimes do things to impress you that are not apart of their game, encourage them to play their game to the best of their abilities throughout the entire tryout process.
2. Most coaches don't do this but try to stress defense! Almost every player will walk in the gym ready to show their offensive abilities, try to find the guy who is eager to play defense.
3. Keep it simple.
1. Make sure you have all the required school/county/state paperwork (physicals, release forms, etc.) for every student – athlete that trys out. You should also have a Progress Report that includes academic and behavior information on every player. 
2. Make sure your basketball tryouts include well-devised drills that allow players to demonstrate their skills. (ball handling, passing, shooting, defense, rebounding, decision making, etc.)
3. If you know certain players are definitely making the team – allow the ones 'on the fence' and others more reps and scrimmage/playing time so you can better evaluate.
4. You don't always pick the 12 or 15 best players. Often you pick the players that will make for the best team! 
Matt Monroe – Hoops Roundtable
Try-outs can be one of, if not the, most difficult time of the season. Decisions have to be made to shape your team that may make or break your season and have a huge impact on those trying out.
Below are a couple of thoughts when conducting try-outs as a beginner coach:
• Implement drills that will show whether or not players have the skills that you are looking for.
• Make sure you simulate game-like situations.
• Organize practice in a way in which all players are participating as frequently as possible.
• Document everything – keep attendance of who is trying out, record notes on your observations of players, and think about developing a rubric in which to score players who are trying out.
• Make sure you communicate and interact with every player at the try-outs – don't just focus on the "top" players.
• Get multiple looks and have your assistant coaches see each player to get a different perspective.
• When making cuts, meet with each individual player who is being cut if possible, provide them feedback, and thank them for taking a chance and trying for the team.
• Do your best to make try-outs a positive experience for everyone involved. 
• Instruct those who made the team to carry themselves with humility around school and be mindful of those who were not as fortunate.
1. Be able to justify who you put on your team and why

My first year I took notes on every player so if any parent/admin wanted to know why a kid made a certain team etc I had notes to show. 
2. Set the tone early

What will you stand for as a new coach? This is your first chance to make an impression
1. As a general rule: the younger the player, the more value you should place on a player's athleticism versus basketball skill set.
While there are no absolutes, young players that are very raw in terms of skill, yet are athletic – good speed, strength, good eye-hand coordination, etc. – can make significant improvements quickly and strong contributions to your team. While others who have practiced more might have slight advantages to begin the season, increased practice time for all players over the course of the season will level that off, and the advantages can change.
Typically, younger players haven't put in so many practice hours that their skill sets are elite. So, it's easier for more athletic kids to catch up and surpass more skilled, tryout players. However, for older aged kids, it becomes more difficult to play catch up, despite better athleticism, when others have had many seasons to practice and refine their skills.
2.) Figure out an age appropriate rebounding challenge and use it at basketball tryouts.
Rebounding tests court awareness, desire, anticipation, speed to the ball, boxing out technique and more.
A well-executed rebounding drill is one of the best ways to distinguish top players in a group, and it seems to be under-tested in tryouts. In most basketball games, the best rebounding team wins. You want great rebounders on your team.
3.) You can count on 90% of players being more nervous at tryouts than they will be at any point during the season.
Look for ways that you can get your players to relax. Lighten the mood. Tell a joke. Assure them that everyone will have an opportunity to play on a team (if that's the case, and it should be). Share a story about a time you were nervous. Create some dialogue with players so they get to know each other and you.
Players will perform their best when they're comfortable. Let players and parents know before, during and after tryouts that "players develop at different speeds. The players that make the "B" team in 6th, 7th and 8th grades might be "A" team players come high school, and visa versa. Whatever team you're assigned, work on improving your game, being a good teammate, and having fun."
Tryouts might be the first impression you make with many of your players and their parents. Make sure it's a good one.
Quinn McDowell – Arete Hoops
Basketball tryouts can be an intimidating and scary time for everyone involved! There is an inherent pressure in having to "try out" for a team that can cause players to be nervous and not perform to their capacity.
Here are 3 things to keep in mind as you prepare for your next tryout.
1. Emphasize the "Controllables"
Without fail, every player will head into the tryout with the pressure of "having to make shots" to make sure the coach notices me. In reality, there is nothing worse for a player to focus on than 'having to make shots' when heading into a tryout situation.
Repeatedly emphasize that you are looking for players who do the little things that they can control and you don't care about who scores the points or makes shots. Stress the importance of the little things like focus, hustle, defense, team play, and communication.
Focusing on these things will take pressure off the players and will make for a better tryout all-around.
2. Be Open and Honest
Cutting players in a tryout setting is never fun, but the more honest and open you are up front the easier the process will be for everyone. Acknowledge at the beginning of the tryout that this is a difficult process, but just because you get cut this year doesn't mean that it will be the same every season.
Communicate clearly the process you will use to make cuts and do your best to give as much feedback as possible to the kids that don't make the team. Any kind of feedback you can give to kids that are cut shows that you care for each player and have a genuine interest in their future.
You never know how kids will develop down the road, and the players you cut today might be the players that win you games in the future! This is especially true in a school setting. There are countless stories of kids that get cut from a middle school team but go on to become a star on Varsity. 
3. Remember Basketball is Fun!
Don't let your players forget that basketball is a fun! Try and create a fun environment during basketball tryouts that emphasize hard work, competition, and teamwork.
These are the elements of basketball that make people fall in love with the game, so do your best to structure your tryouts to bring these principles to the forefront. Bring energy and enthusiasm to the tryout and the players will follow your lead!
My advice is the same for coaches at all experience levels of coaching. To me, it is so important to "prepare" to coach than the actual coaching itself.
1. Create a personal philosophy of coaching.
What do you stand for when you walk onto the floor? Who are you as a leader of young people? Do you consider yourself a coach or a teacher?
Write down no more than a page and include items such as;
Why do you coach?
What are the values of the game you want to instill?
What are your top 3?
What value do you put on organization and preparation?
What is your philosophy of teaching skills and developing players?
Are you a "process" guy or a "results" guy?
What are your overall offensive and defensive philosophies?
2. What are you going to teach?
This comes only with a well thought out plan that has taken lots of time to create. Coaching by the "seat of your pants" is not the way to honor the game.
Refer to your Top 3 when you are putting together an overall plan for practice then break down the whole into pieces, then the pieces into drills, and finally, the drills into skills.
3. Be honest and determine whether you can competently teach the game and all of its parts.
Hubie Brown said it best; "Teach ONLY what you know how to teach."
As I said, I'm an organization and preparation guy. If you can accomplish these three things your experience as a practice coach will be enhanced 10 fold!
Ryan Walker
The first thing I would suggest is making sure you involve the entire staff on every level in the program during the evaluation and know the type of player that fits the system.
Second, during basketball tryouts be sure to put the players in the game like situations for your system on both offense and defense.
And lastly, make sure you communicate exactly what the program goals and vision is to the players before tryouts so that they can bring the necessary energy and enthusiasm while putting their best foot forward.
1) Set the tone of the program – You must create the culture of the program from day one.
a. Work ethic established.
b. The discipline that is expected daily.
c. The intensity.
2) Create a competitive environment daily – The team is only as strong as it weakest player
a. All drills must be competitive.
b. Everything is done at game speed.
3) Cover skill development daily
a. This allows for teaching of fundaments that are appropriate for the age and level.
b. this also allows you as a coach to assess strengths and weaknesses of the group.
4) Coach them up every day
a. Teach them like they are martians. Show, demonstrate, and teach every proper detail. Don't assume they know what you know.
b. The players will learn, grow and develop every day
5) Establish the pride it is to be apart of some special
The team must be the priority. The opportunity to wear the jersey must be honored.
My top three pieces of advice for a beginning coach regarding basketball tryouts:
1. Try to find a way to get to know the athletes as people even before you get to know them as players.
For example, what challenges are they dealing with in their lives? Let the players get to know you as a person as well. You want to appear confident and competent as a coach, while also letting them know you are human.
2. Break the athletes up into the smallest groups possible and have them begin with very basic drills.
This way, each player will feel like he or she got a fair look and hopefully, the players will get a confidence boost by starting out with familiar drills. You as a coach will get a more honest look at the player's talents and abilities.
3. If you have to cut a player but you see that the player is dedicated, find a creative way to have him or her be a part of the team.
Maybe he/she could film practice, be a rebounder or a team manager/statistician. Be very clear as to what you expect the player to work on ahead of next year's tryouts.
1. What is your system? Offense and defense.
You need to pick players that best fit that.
2. Who works the hardest and has the best attitude.
You are going to spend a lot of time with these players of the next few months. Make sure it is an enjoyable process by the quality of players you pick.
3. Look for upside in a player, not just current ability.
As well as that, look for things the players do well. Not just what they can't do.
1. Have the tryout mimic a typical practice for your team
Make the players trying out run through the same drills and plays that your team will throughout the season. You want to see how these prospective players can fit into your system. 
2. Be honest with the kids
When it comes time to make the cuts, be upfront and honest about why he/she didn't make the team. I'm a fan of talking to the players face to face. 
That's it! Thank you.
A huge thank you to every expert that took the time to participate in this expert post.
I hope you've all learned as much from the answers as I have. There's always some awesome nuggets of information.
Please share this post with another coach who will be conducting basketball tryouts this season!
Do you have any other tips for beginner coaches conducting basketball tryouts for the first time? Share your thoughts in the comments!