Ultimate Done-For-You Shooting Superstars Program
Welcome!
Thank you for purchasing the Shooting Superstars Program!
One thing before you get started…
As you can see, instead of sending you the PDF's that will expire in 24 hours (I hate programs like that), I've decided to create a page on BFC with all of the resources that you can access at any time for your convenience.
Because of this, I ask that you don't share the link to this page with anyone else. I'm trusting the honesty of all buyers which I know I can do since I've been around this community of great coaches for so long!
If you did arrived at this page without purchasing the Shooting Superstars Program, I ask that you send me an email at [email protected] and let me know how you found the link so I can remove it.
Now, onto the program!
Shooting Superstars Program Downloads
To download the PDF's, right click and click 'Save Link As…' or click the download link when the PDF is in your browser.
11-Point Checklist for Great Shooting Technique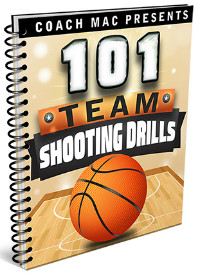 18 Complete Shooting Practice Plans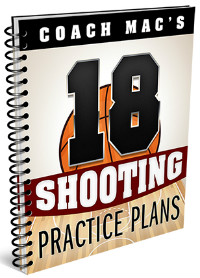 20 Individual Shooting Workouts
6 Tips You Must Remember When Running Shooting Drills
Bonuses
26 Plays to Dominate Your Competition
6 x 30-Minute Shooting Practice Plans
4 Free Throw Shooting Templates
At the conclusion of the sales week, I will send you an email that will touch on the following 4 topics…
1. The Private FaceBook Community
I will ask for the email address you used to sign up for FaceBook so that I can add you to the private group.
Then we can all get started sharing knowledge and getting to know each other.
It'll be awesome! 🙂
2. Unique Practice Plans
I will create your 3 unique and customized practice plans.
To do this, I'll link you to a form that I need you to fill out to give me information on your team (strengths, weaknesses, offenses, defenses, etc.)
It's important that you're thorough with your answers so that I can create the best possible practice plans and workouts for your team.
4. Unlimited Consulting With Coach Mac
I'll give you my personal email address in this email too.
Make sure you save that and then feel free to reach out to me at any time and I will get back to you with a detailed answer within 24 hours!
Seriously, ask me anything!
I want to help you and your team succeed!
Need to contact me before then?
If you have any questions or feedback on the Shooting Superstars Program, send me an email at [email protected] and I'll get back to you as soon as possible.
Thanks again!
Seriously, thank you so much for purchasing the Ultimate Done-For-You Shooting Superstars Program!
I hope the resources provided assist you developing a better team and becoming a better coach.
– Coach Mac